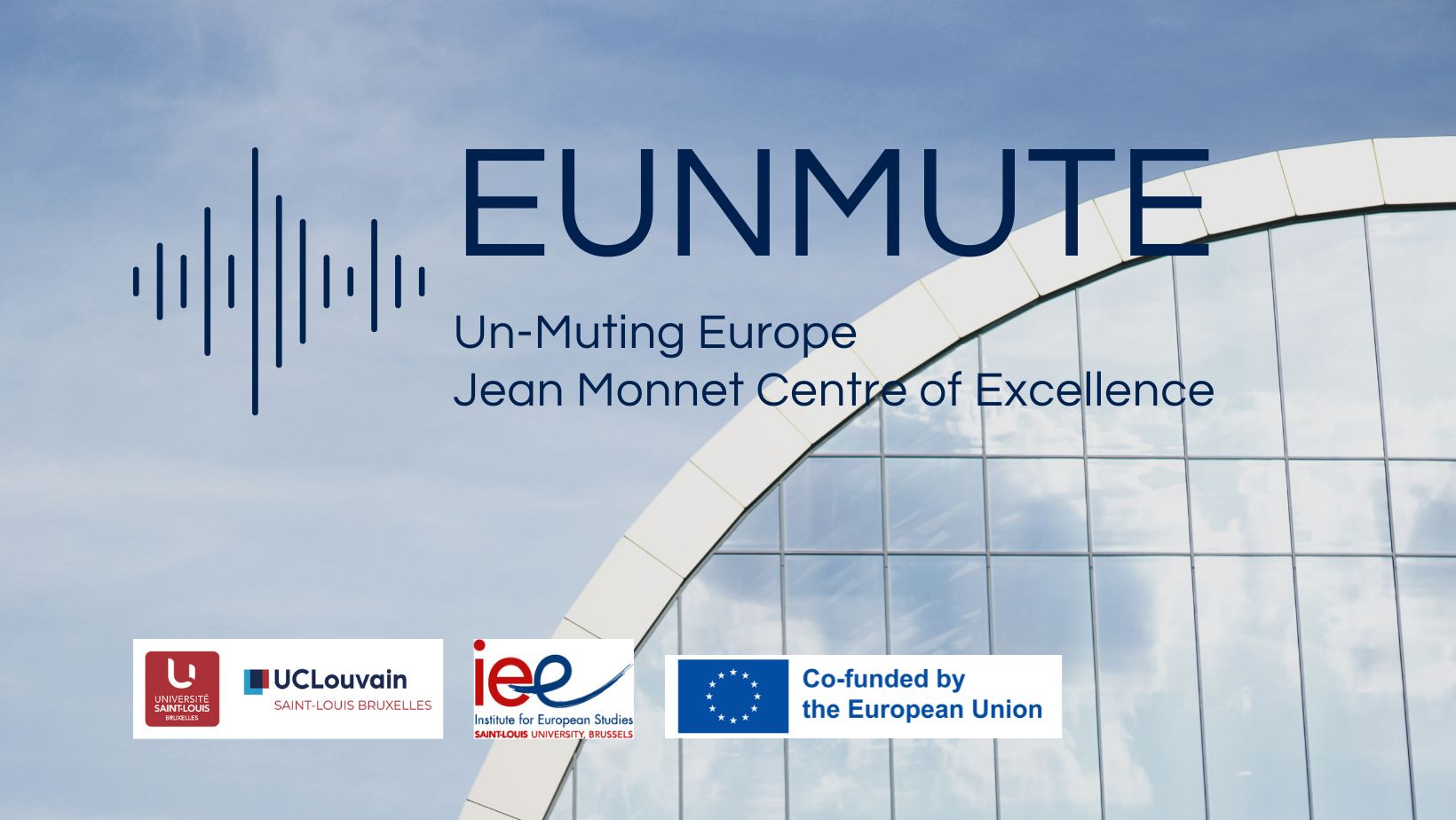 The Jean Monnet Centre of Excellence (2022-2025) at Université Saint-Louis – Bruxelles is an interdisciplinary platform that brings together experts in European Union politics and law. It is part of the European Commission's Erasmus+ programme which aims to foster excellence in teaching and research in the field of European Union studies, as well as dialogue between universities, civil society and policy makers.
The objective of the Centre of Excellence is to unpack the EU's "un-muting power" (EUNMUTE). We will explore the capacity of the European Union to give voice and/or make heard those who are usually insufficiently heard or voiceless while facing the most important challenges of our time.
Highlights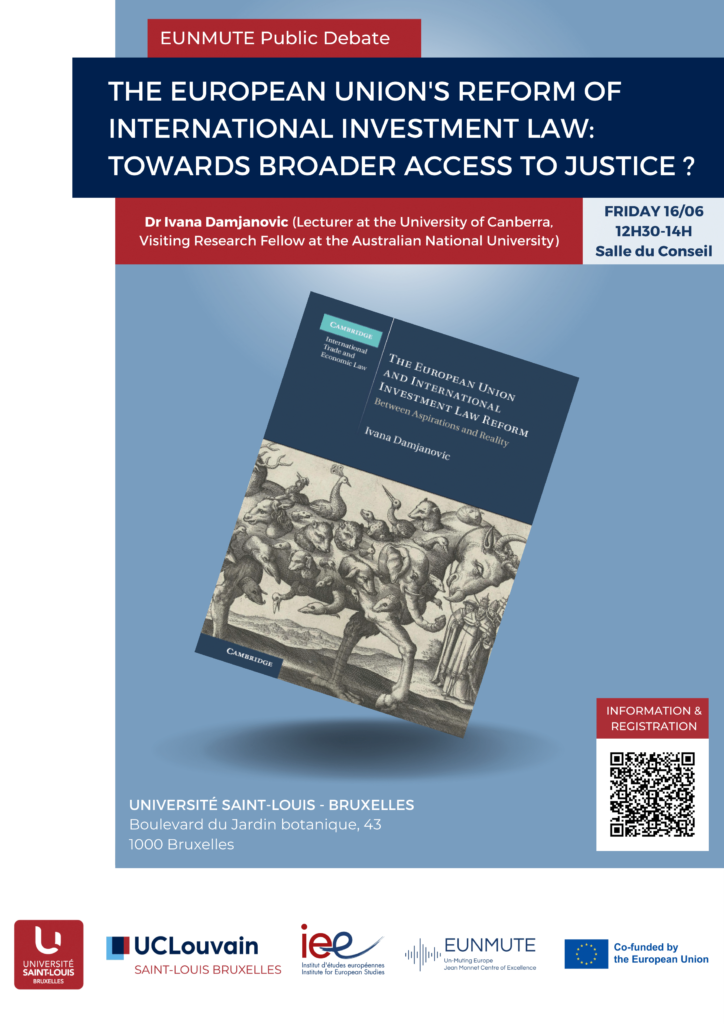 Friday June 16, 2023 – 12:30 – 14:00
With Dr Ivana Damjanovic (Lecturer at the University of Canberra and Visiting Research Fellow at the Australian National University)
Chair & Discussant: Nicolas de Sadeleer (Université Saint-Louis – Bruxelles)
The EU has been at the forefront of the reform of international investment law. It has introduced improved substantive standards in its investment protection agreements and proposed the Investment Court System for the settlement of disputes between investors and States. However, how likely is that the EU's reform will improve the international investment law, in particular the access to justice for underrepresented third party interests?
More info here
Recent
Recent publication: « Les droits fondamentaux dans l'ordre juridique de l'Union européenne »
Antoine Bailleux & Cécilia Rizcallah
« La présente chronique débute par l'examen d'un certain nombre d'évolutions de portée générale, dont l'intérêt transcende les différents domaines du droit de l'Union (I), qu'ils concernent l'État de droit (A) ou la théorie générale des droits fondamentaux (B). La seconde partie est consacrée à (…) »
Read more here
Youtube
News