Privacy Camp is an annual conference organised by EDRI and held in association to CPDP. The event brings together digital rights advocates, activists as well as academics and policy-makers from all around Europe and beyond to discuss the most pressing issues facing human rights online.
This year, Privacy Camp reflected on :
How do digital technologies feed into and foster the multiple crises we inhabit?
What do we need to consider when approaching the digital as a critical resource that we should nurture, so as to promote and protect rights and freedoms?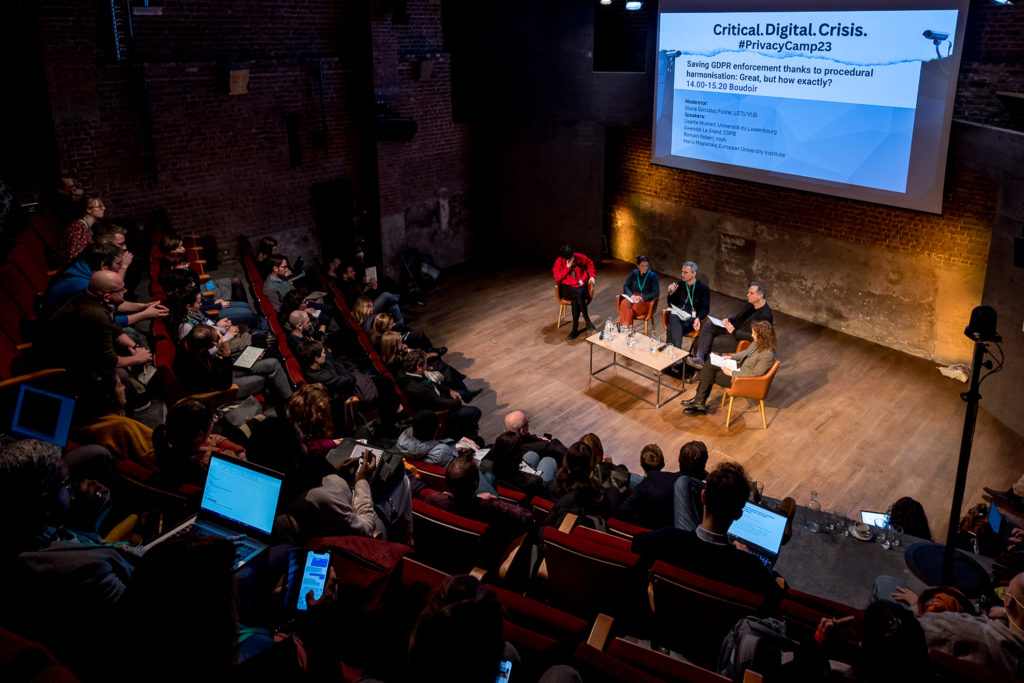 After a couple years discussing through our screens, we were delighted to finally meet again and bring together +200 participants in person. And let's not forget the +600 participants who joined us online !
This year's event took place on 25th January 2023 in La Tricoterie, rue Théodore Verhaegen 158.
• • • • • • • •
You can access a PDF version of the programme here.
• • • • • • • •
If you missed the event or want a reminder of what happened in a session, summaries of the session and video recordings have been put together and are now accessible here.
Looking forward to the next edition !
---
Privacy Camp 11th edition was organised in collaboration with VUB-LSTS, Privacy Salon vzw and the Institute for European Studies at USL-B.