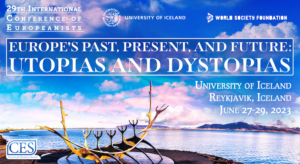 Every year, the Council for European Studies organizes the highly anticipated International Conference of Europeanists, bringing together Europe's foremost experts. This year, the vibrant city of Reykjavik was chosen as the host for the 29th edition on the theme "Europe's Past, Present and Future: Utopias and Dystopias", scheduled from 27th to 29th June.
The panel featuring several members of the IES, detailed below, focused on Standing up for the Voiceless? Exploring the 'Un-Muting' Narrative of the European Union.
Presentations:
Commissioning Eurobarometers in Order to "Give Voice to the Voiceless": Producing Women and Young People's Opinions, a Two Faces Legitimizing Strategy – Céline Belot (Sciences Po Grenoble, CNRS) & Sophie Jacquot (Université Saint-Louis – Brussels)
Anti-LGBTQIAP Local Legislation in Poland: The Lobbying Efforts of the Radical Right – Wojciech Rafałowski (University of Warsaw)
In Search of Control: Explaining the Logics of De/Politicization of Europe Among Citizens – Laurie Beaudonnet (Université de Montréal)
Irregular Migrants and EU Decision-making: Tuning into Hushed Voices from Afar – Caterina Molinari (European Commission, KU Leuven, Saint-Louis Bruxelles)
The European Union as an Un-muting Power? The 2021 Environmental Crime Directive and the Voiceless Victims – Agathe Piquet (FNRS-FRS Research Fellow)
Denis Duez (Université Saint-Louis – Brussels) chaired the conference, while Florence Delmotte (Belgian Fund for Scientific Research – F.R.S.-FNRS) acted as discussant.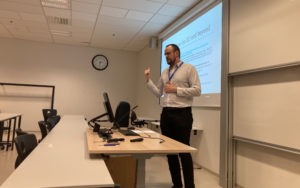 Fell free to consult the complete programme here